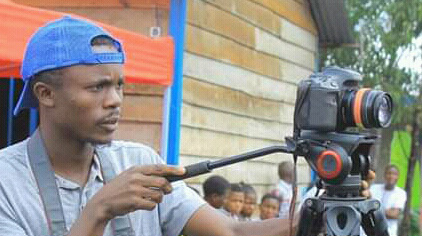 June 30/2012 - February 20/2014: Young house: Artist draftsman, poet
Goma / Rdcongo
Tasks and tasks performed:
Creativity in Art and initiates youth in the artistic world
March 01 / 2014 - September 10/2015: A New Day: trainer
Goma / Rdcongo
Tasks and tasks performed:
Son of Congo: trains young Congolese for the change of mentality and to participate in the development of the country.
September 5/2014 - December 30/2014: God la Artist studio in Goma
Tasks and tasks performed:
Photographer: shooting capture and ceremonial events.
June 18/2018 - ECF (Congolese Child of the Future): Positive Leader
Kigoma / Tanzania
Tasks and tasks performed:
Eradicate poverty of money and spirit to save the Congolese child
Development ultra high street, neighborhood and commune of the Rdcongo.
April 2019: Cityvarsity University in Cape Town (RSA)
Tasks and tasks performed:
Student (raised in the formation of photographs)
November 2/2019: WINNERPHOTOGRAPHER in Tanzania
Missions and tasks realized:
Independent photographer, my images have a purpose to propagate the lifestyle that refugees live their good or bad atmosphere that the world does not know but with this project of photography in this sector.